Out of Town Patients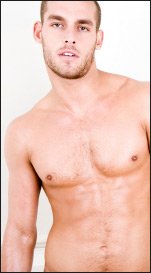 Dr. Jacobs sees many patients who travel to New York for the surgery. His office staff will assist you in any way possible to make the best arrangements for your surgery, travel, lodging, and other arrangements. Occasionally, there are patients who need to make arrangements for a one-time visit to New York. In those cases, Dr. Jacobs tries to do a pre-determination of your surgical care by email.
If you wish to begin this process, please click here to fill out an online form with your personal information. Based on that info, Dr. Jacobs can usually make a presumptive diagnosis and surgical treatment plan, and provide an estimate for the costs of the operation. If the plan/costs are acceptable to you, then we would make arrangements for your surgery over the phone or via email. Among those arrangements would be some pre-operative medical tests.
Dr. Jacobs will need to see you in his office at least one day before surgery in order to review everything, answer your questions, confirm the physical examination, etc. The surgery will normally be scheduled for the following day. Dr. Jacobs would like you to remain in the general NYC vicinity for at least several days before you return home. Follow-up care, though best done in person, can be done via email.