Man Boob Surgery and Anxiety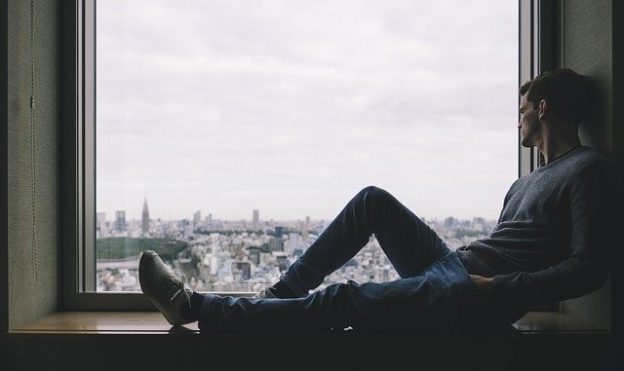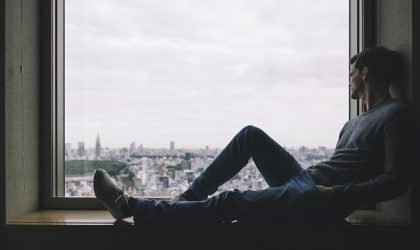 For some guys, the days leading up to male breast reduction are filled with anticipation and excitement. We find, however, that most of our New York man boob surgery patients have at least some anxiety before and after their procedure—it couldn't be more normal.
Here are some ways you can prepare to make sure your experience is as uneventful as possible.
Get Information about Gynecomastia Surgery
Information is one of the best weapons against anxiety. It's a great idea to start with the websites of the American Society for Aesthetic Plastic Surgery and the American Society of Plastic Surgeons. Not only do both organizations offer extensive, detailed descriptions of gynecomastia surgery—including risks, recovery, photos and much more—each society accepts only board certified plastic surgeons as members. Selecting one with an extensive background in gynecomastia is another key step in ensuring smooth sailing.
Next, you may want to visit RealSelf, where patients describe their experiences and ask questions plastic surgeons answer. You may be pleased to learn that 96% of patients on the site rate man boob surgery "worth it." We also recommend our patients join gynecomastia.org, a site similar to RealSelf but with a laser focus on moobs. The forums on gynecomastia.org are very active, with doctors and guys with man boobs interacting with each other on just about every related topic you can imagine.
Finally, prepare thoroughly for your consultations with board certified gynecomastia specialists. Make a list of questions to ask during the appointment and take notes. If possible, take a friend or loved one with you to listen carefully and help you review the information you gather right after the consultation.
Assess Your Nature
One good idea that doesn't occur to many guys is to reflect on their own psychological makeup and attitudes about man boobs. If you tend to be an anxious person, think about how that may influence you in the days prior to surgery. Remind yourself about the information you've gathered and contact your doctor's staff if more is needed. Afterward, keep in mind that healing takes time and is not a linear process.
Speaking of healing, if you're one of our many New York man boob patients who have tended to obsess about their physique, you may be tempted to do that after surgery. This is not helpful! Looking in the mirror dozens of times each day usually serves to increase stress levels, not calm them. Relax and give yourself a break. Your body will change in the weeks following gynecomastia surgery—swelling may come and go, for example. Results won't be final for a few months, and it's not useful to worry in the meantime. We'll give you information about conditions to watch out for, just in case, and in the absence of these we encourage patients to "chill."
Give Thought to the "After" Period
Most of our New York man boob patients are elated as they start to see what their post-surgery body looks like, but it's not unusual for a guy to take a while to adjust. Some people need time to feel that they can actually wear different clothing and even—shudder—remove their shirts in public! For those whose social lives have suffered, changing their outlook can be even more difficult. In fact, the more your moobs have impacted your life negatively, the more time it can take to break free of old attitudes. We wrote an article about this some time ago, you might want to take a look.
A Final Thought
We are assuming you will be ready to follow our instructions carefully—that in itself will help you have a positive, easygoing mindset before and after surgery. We will also make sure you know how to reach us with any concerns you may have. Be assured that, having worked with literally thousands of guys with man boobs in New York, we are skilled in seeing every kind of patient through the journey.
Give us a call today to get started! You can reach our Manhattan offices at 212-570-6080.