Man Boobs and Privacy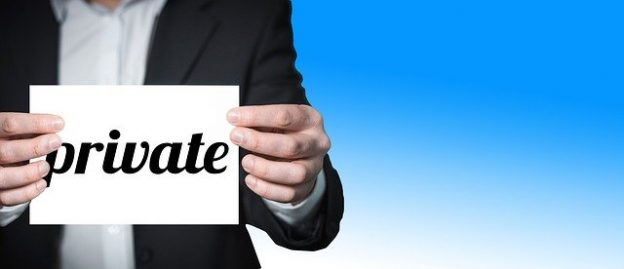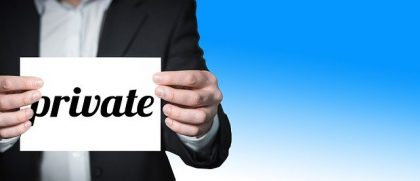 Many guys who consult us about man boobs in New York are concerned about their privacy. Some, having seen the dozens of cases we show online in our before and after gynecomastia photos, worry that we will post their pictures and they'll be recognized. Photos or not, some don't want anyone—and we mean anyone—to know they've had man boob surgery.
If this is you, be assured that your privacy will be protected if you choose to work with us. There are three main ways this happens.
It Starts with HIPAA
You've probably heard of HIPAA—it stands for the Health Insurance Portability and Accountability Act. Launched in 1996, the legislation was initially enacted to ensure employees could continue to have access to health insurance while between jobs, says the HIPAA Journal. Today, the act is best known for protecting patients' privacy with the addition of two newer rules covering privacy and security.
When it comes to revealing medical information to others, the rules are very strict. According to the U.S. Department of Health and Human Services, doctors may only share your information with other medical professionals as needed for effective treatment. Even so, we always ask our New York man boob patients' permission before coordinating care with another practice. Similarly, following HIPAA guidelines, we would not share any information about you with friends and family unless we have your go-ahead.
Before and After Man Boobs Photos and Stories
About those before and after gynecomastia photos—you'll notice that we never show a patient's face. We do encourage guys to allow us to share their images simply as support for other patients making decisions, and those who agree sign releases. If you would not want your images shown on our website, we'd understand and comply with your wishes. It's entirely up to you!
You may note that we have gynecomastia patient stories on our website—the guys who worked with us to publish their stories used a different name. The patients and their stories are real, only the names have been changed.
Keeping Your Case Private
It's not unusual for patients to tell us they don't want anyone to know they've had surgery—certainly not their colleagues at work, sometimes not their friends and occasionally even family members. Keeping gynecomastia surgery a secret at work is usually do-able, especially for patients with relatively sedentary jobs. We can schedule your procedure for the middle of the week and you can probably be back at your desk on Monday. Your compression garment should be easy to disguise or explain away.
Guys with more strenuous jobs, perhaps in construction or the theater, will need to take a little more time off. Just schedule vacation accordingly.
You will need to arrange one friend or loved one to pick you up after your procedure and spend a night or two with you just in case. If the thought of sharing your experience with even one person you know gives you the shudders, we can work something out. A nurse can stay with you in a nearby hotel, if needed, for a night or two. We often do this for out of town patients who fly in for man boob surgery in New York with us. Just call our offices in Manhattan at 212-570-6080 to discuss your needs.
When planning gynecomastia surgery, there are many details to take care of. From getting routine tests out of the way and ordering medication to ensuring your home is ready for your return, there are lots of things to think about. Know that your privacy isn't one of them—we have it covered.