Moobs on the Brain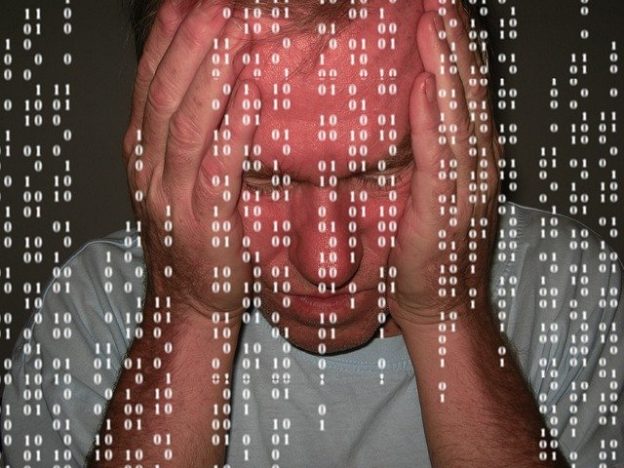 Many of you have heard that the most important sex organ is the brain. Makes sense, right? Among other things that may be going on in there, what's happening in your head related to your own body image and sense of self is key to a satisfying intimate life.
We give similar input to guys in New York when gynecomastia surgery is being discussed. We tell them the operation will impact two areas of the body, and we don't mean two man boobs. We make sure our patients understand that they should expect changes in their chest and in their thinking.
After more than thirty years of performing male breast reduction in New York, we are very confident in our abilities to create masculine contours for our patients through a combination of liposuction and gland excision carefully planned to meet each guy's unique needs. We have operated on more than three thousand patients with moobs and we've handled cases from the straightforward to the complex. The results we achieve for the guys we treat range from good to excellent.
Then, why do we talk with every patient to make sure they have their "head in the game?"
Our experience has shown that while most guys are pleased—even thrilled—with the results of their procedure and their new lease on life, it takes other people time to get used to their transformed physique. Some guys don't grasp the concept of stripping off their shirt confidently right away; they need weeks or even months to adjust.
But a few patients just can't seem to accept the outcome of even extremely successful gynecomastia surgery. These guys examine, scrutinize and nit pick, refusing to feel satisfied no matter what we have to say about their new look or what their loved ones think.
Why does this happen with a few people? We are not experts in psychology, but some of these factors may come into play:
• A years-long habit of looking in the mirror and not liking the reflected image
• Bullying by others which has become internalized, preventing an objective view
• A poor body image in the first place, perhaps even body dysmorphic disorder (BDD)
When you come in to see us for a consultation about your man boobs, you can be sure we will talk with you about the results you can expect. We'll show you all the before and after gynecomastia photos you want to see, especially images of guys who are built somewhat like you are. We hope that while you get a sense that your results will be at least good and probably much better than that, there are variables such as scar tissue that are somewhat unpredictable and others like your rib cage which can't be changed.
Just like you would not expect an orthopedic surgeon to predict exactly how knee surgery might turn out for you, we can't predict exactly how you will look after male breast reduction in New York with us. The good news is that we have more experience working with guys with moobs than perhaps any other plastic surgery practice in the country. We can make some very educated predictions—not guarantees—and we take this responsibility very seriously.
It's your responsibility to consider your readiness for gynecomastia surgery very seriously. This means taking a good look at your expectations and thinking about your overall body image now, and how you may feel down the road. If talking with a counselor might be helpful, we can make some recommendations.
A great first step, though, is to come in for a consultation. No matter where you might stand in thinking about gynecomastia surgery, we can be of help. It will be our privilege to get to know you no matter what you eventually decide. Give us a call at 212-570-6080.