Moobs: When the Gym is a "Nightmare"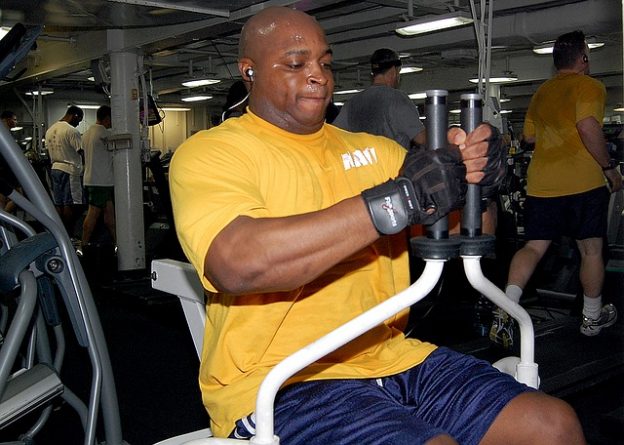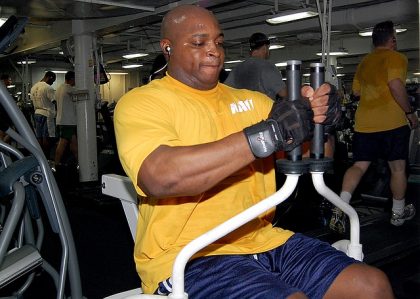 We sure enjoy being a part of gynecomastia.org. It's rewarding to be able to answer some of the questions guys have about man boobs, gynecomastia surgery and results. It's also educational for us in that we learn about men who have chosen to live with their moobs and the concerns they have.
If you haven't visited the website, we recommend you take a look when you have time. There's a warm community there, and especially for guys who just can't talk to many people about gynecomastia, it can be incredibly helpful to get support from others who understand.
One conversation thread we discovered on the site recently was started by a guy who voiced his issues in working out at the gym. He said the experience was starting to feel like a "nightmare," as his moobs and the sweat that accentuates them were attracting attention. This man found that other guys on gynecomastia.org could definitely relate. One said he thinks this happens because working out at the gym is pretty boring; therefore people have to look at something! And there's no denying that the workout room is a pretty body-conscious setting in the first place.
Here's some of the advice sympathetic guys passed along. If your man boobs cause you to feel embarrassed while working out, their input might help.
• Be friendly. One poster said that being pleasant elicited the same attitude from others.
• Wear white. Someone pointed out that white shirts show sweat less than bright colors.
• Change timing. Visiting the gym in off hours might make your workouts more private.
• Wear tight tank tops: Invest in form fitting shirts you can wear under a loose t-shirt.
• Try bandages (not tape!) used by doctors; one man mentioned the Coverlet brand.
The most common advice we came across suggested that guys with moobs who frequent the gym should try to ignore others. One long time member of gynecomastia.org reminded the original poster that people are usually "dealing with their own insecurities" and probably don't notice others as much as it might appear they do. Another agreed that the attention might be "all in your head."
For all of us at our plastic surgery practice in New York, gynecomastia sufferers are our community. We support each individual guy we talk to, whether it's online or in our consultation room. After 30 years of listening, educating, and perfecting surgery for those who choose it, how could we not feel connected to everyone whose life is touched by man boobs?
If we can help you in any way, whether you're considering male breast reduction surgery or not, we would be glad to. You might visit gynecomastia.org and post a question in the "Ask a Doctor" section—we will probably find it. Better still, send us a private email using our simple form, or give our Manhattan offices a call at 212-570-6080.