Perfect Prescription for Overweight Guys with Moobs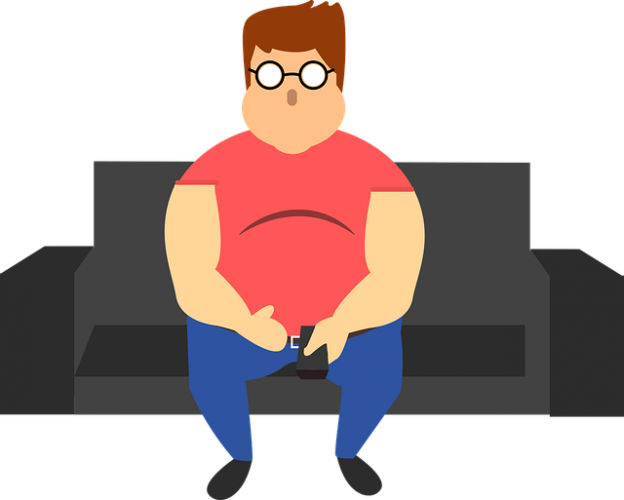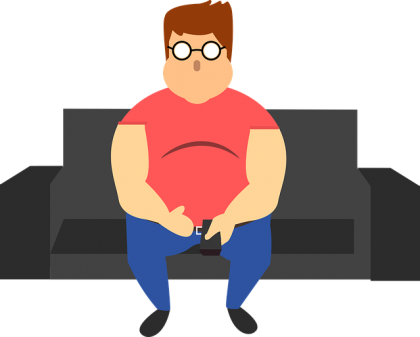 Dozens and dozens of times each year we counsel overweight guys with moobs, in New York in our consulting room and online on gynecomastia.org. These patients have discovered that excess fat and man boobs are related in complicated ways, and confusion comes out in the questions they ask:
• Should I lose weight before gynecomastia surgery?
• Will my skin bounce back if I drop several pounds?
• How can I exercise when my condition is so obvious?
We often advise patients with moobs in New York to try to get to a better weight prior to male breast reduction surgery—that's the ideal scenario, and we'll tell you why. But there's another option that may work better for some guys.
Plan A: Lose the Weight First
The most obvious reason to get closer to your ideal weight prior to man boobs surgery is your health. Although male breast reduction surgery is very safe, risks are even smaller and recovery even easier for patients in good shape.
Another reason to drop excess pounds before man boob surgery is that fat behaves in somewhat unpredictable ways. It's true that most men accumulate fat first around their chest and love handles—and that's where it's lost last. But individual fat patterns are just that: individual. If you lose weight following gynecomastia surgery, we can't predict how much stubborn fat may persist in the breast/armpit area and exactly where the deposits will be.
Finally, there's excess skin to think about. Most of our New York moob patients who are overweight worry about whether they will need skin removal, knowing this means a scar. For some the answer is clear—removing tissue from large, pendulous breasts means excising skin too. In this case, when a patient loses weight first, we know what the surgical plan should be.
For many guys, however, whether or not to remove skin is not so obvious. Patients who are only somewhat overweight and who have decent skin tone may find that their skin retracts more than they think it will with surgery—it starts to happen right on the operating table! Still, it's best if patients can drop extra pounds first. We often advocate waiting to see how the skin behaves as healing becomes complete. If there is redundant skin the patient would like to have addressed, the subsequent incisions will be smaller because the skin will have bounced back at least to some extent.
Plan B: Go Ahead with Gynecomastia Surgery
Losing weight before surgery doesn't work for all our patients with moobs in New York, however. Some guys are reasonably content with their weight, even if they're not as slim as other men. Others have struggled with excess pounds for years and are not certain they will lose weight. For these patients, we often suggest what we think of as "compromise surgery." This means we remove much of the excess tissue inside the breasts, and perhaps perform light liposuction nearby, but we don't aim for a perfectly flat, sculpted chest. That would look strange on a guy who carries around a few extra pounds.
Compromise surgery can also be a valid choice for a patient who is longing to get in better shape, but just can't bring himself to suffer the discomfort and embarrassment of hitting the gym with enlarged breasts. Many times we have witnessed guys become highly motivated to get fit after man boob surgery. And sometimes these patients return to us for additional chest sculpting down the road.
What Choice is Best?
We always say that gynecomastia surgery must be planned to suit each unique patient individually, and this is especially true for overweight men. If you're one of these guys, you can learn more by reading a detailed overview of our thought processes here. And you can see patients of all shapes and sizes in our before and after gynecomastia photos.
If you have moobs and New York is your home, or you're willing to travel for gynecomastia expertise, contact us and tell us about yourself. We can help, no matter what path is best. In fact, we look forward to working closely with you to figure it out.