Teen Gynecomastia: A Vote for Surgery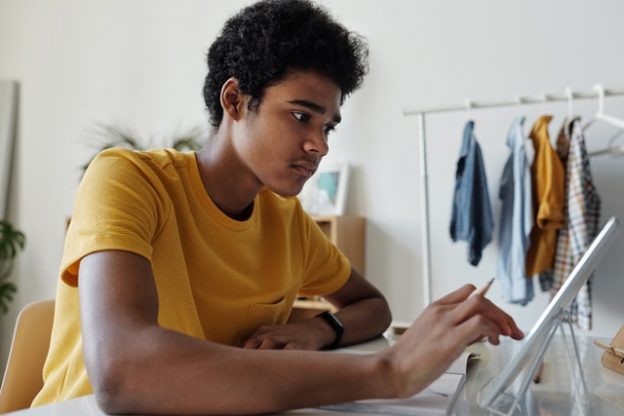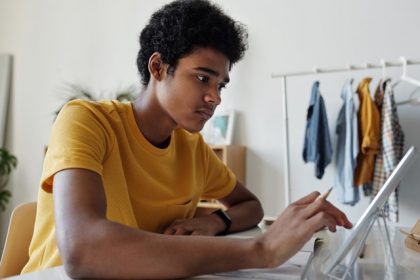 Others might pose it as a question:
Are the teen years a good time for man boob surgery?
We think of it as an affirmation:
The teen years are a great time for man boob surgery!
Of course, this assertion doesn't apply to every case of adolescent gynecomastia, but when a young guy has had man boobs for two years or more, it's often to his advantage to have male breast reduction surgery sooner than later. Here are some advantages we've found in three decades of treating teens with man boobs in New York.
Physical Considerations
Young people tend to bounce back from surgery more quickly than older folks, it's true. The body heals faster, so taking care of a physical issue at a younger age can be an advantage. In particular, teens generally have better skin quality. That means that even if their man boobs are relatively large, the skin may very well shrink right back into place after excess fat and breast gland are removed.
Favorable Timing
Adolescents very often have more free time to schedule male breast reduction than their adult counterparts. Many of our New York teen gynecomastia patients work surgery into a summer vacation or even a holiday break from school. Combined with a tendency to heal quickly, kids can be on their way to happier times in just several days after their procedure.
Parental Support
When a teen boy has his parents' support for man boob surgery, we rejoice. And we're not talking about paying the bill, though having parents who will help cover the cost of the procedure is important. Even more critical is the validation adolescents feel when loved ones recognize their struggles with enlarged breasts and are willing to invest in their well-being. Mom and Dad's understanding and involvement is priceless.
In addition, having a caring adult on hand to accompany a young guy to appointments and assist him through the healing process is essential. Parents may not always be welcome inserting themselves into a teen boy's life, but this is certainly one time they are!
Formative Years
All these factors influence our finding that many of our New York teen gynecomastia patients are excellent candidates for surgery. But the best reason to move ahead by far is the impact a change in physique can have during a guy's formative years.
There are obvious outward benefits, to be sure. Guys are likely to be quite a bit more comfortable with sports and other physical activities without man boobs to cause physical and psychological discomfort, and they may be more likely to keep fit and commit to a healthy lifestyle. They won't be tempted to try to disguise their physique via taping and binding, which can have negative consequences.
The social advantages of a life without moobs may be most important. Teens will enjoy friendships, dating, school activities and other opportunities more readily when they feel confident instead of ashamed. No longer will they be tempted to opt out of just about everything, stay in their room and become generally withdrawn. They won't have to contend with the crushing impact of being bullied. There will be no need to hide their chest by wearing multiple layers of clothing even in hot weather, or worse, by becoming obese.
Find Out More
If you're a teen with gynecomastia or the parent of a kid with moobs, there's no harm in finding out more and no obligation to move forward with surgery if you make an appointment for a consultation. In fact, an in-depth conversation with a board certified plastic surgeon who specializes in gynecomastia and treats many adolescents is a key step in figuring out what the right move is for your situation.
We would welcome you to our practice in New York. Teen gynecomastia is one condition we truly enjoy treating, and one we have a great deal of experience with. We know how to put everyone involved at ease, we know when surgery is an option and when it's better to wait and we know how to give a young guy the chest he longs for. Contact us to get started.