Telemedicine and Gynecomastia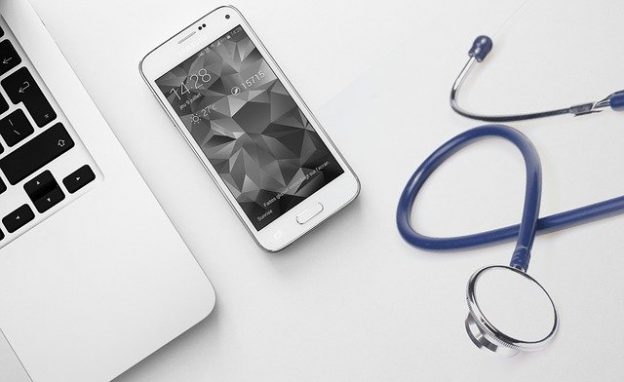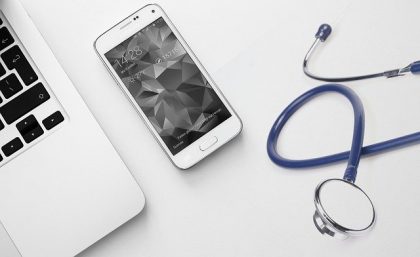 Telemedicine, "the remote delivery of health care services and clinical information using telecommunications technology," can be a useful option for working with patients under certain circumstances. According to the American Telemedicine Association, more than half of all hospitals in the U.S. use some kind of telemedicine, and the number of patients reached is growing.
On the other hand, some reports indicate that telemedicine has fallen short of its promise. CBS published an article earlier this year maintaining that the technology has been "a bust so far," attributing the lack of adoption to minimal awareness on the part of consumers, questions about insurance coverage and the human desire to interact with another person.
We suppose the truth is somewhere in between boom and bust. And we believe the right use for telemedicine for patients with gynecomastia in our New York practice is as an aid—not a substitute—for in person examination, creation of a complete complement of safety precautions for the individual and highly personalized care.
A Screen Too Far
We can meet with a patient electronically prior to their in-person consultation, and we welcome guys to send in photos and have a conversation with us by phone or computer. But these preliminary discussions are never a substitute for "the" consultation appointment. (Similarly, patients text us photos during their recovery sometimes, but only in between follow up appointments, not instead of office visits.)
We do know of cosmetic surgeons who perform actual consultations via Skype or Facetime, offer a price and date for surgery on the spot, and never meet the patient in person until the day of the procedure. We believe this way of starting down the road to surgery does patients a huge disservice. There's no written record of the interaction, and worse, the evaluation of the patient is incomplete.
What Can and Can't Happen
The chances of missing something that could impact surgery or even render someone ineligible altogether are just too great without an in-person consultation. Any cosmetic surgeon worth his or her salt has picked up on cases of body dysmorphic disorder in the consultation room and sent patients to counseling rather than to the OR. And even when doctor and patient first meet on surgery day and it makes sense to proceed, it's virtually impossible to have a surgical plan prepared (and an appropriate price given) with a consultation done via a screen.
There's a reason we get together prior to surgery with our New York gynecomastia patients. A complete medical history needs to be taken and appropriate tests outlined. After a careful physical exam, we want to talk over the options with each guy—sometimes there's more than one way to go. Then, when choices are made, we can explain the procedure and recovery thoroughly and quote an exact fee. When the big day comes there are no surprises for either party.
Some Real World Examples
After thirty years of performing gynecomastia surgery in New York, we have made some discoveries during in-person meetings we could not have made via Skype. Some years ago, for instance, we found a tumor when we examined a male patient and referred him to a breast surgeon.
We also order more testing than some doctors do. We have even discovered a case of leukemia or two, and a few cases of unsuspected bleeding disorders that could have caused problems before and after surgery. It doesn't happen often, but when a previously unknown condition is found, we would much rather have time to prepare the patient or delay the procedure than deal with a problem in surgery. Playing it safe is well worthwhile.
The Patient's Side
Today, when you can get online vision tests, colon cancer screening by mail and even a prescription for Viagra without an office visit, it may be tempting to think that a video consultation for gynecomastia should suffice. In our view, this notion trivializes surgery. It's not a commodity that works the same way for everyone, it needs to be customized for each patient. And there are risks involved—some unique to the patient—that must be handled. Think about it: would you sign up for heart surgery, knee replacement or even hernia repair without seeing the doctor first?
There are advantages to traveling to New York for gynecomastia treatment with us, for an initial consultation and then again for surgery. During your in-person appointment, you can visit our surgical suite, get a look at our state-of-the-art equipment and ask about our protocols for maintaining a sterile environment. We'll tell you about the rigorous accreditation process our practice goes through with the Joint Commission, and about admitting privileges at a nearby hospital in case of emergency.
You can meet our staff—the people who will care for you on the day of surgery when you will probably be somewhat nervous. We will be happy to work with you to discuss details regarding lodging, transportation and immediate follow up care as well.
Finally, we believe there's just no substitute for the opportunity for doctor and patient to get to know each other in person. You might be surprised how much more there is to be learned about each other this way. We find this is how the all-important "click" happens when two people look each other in the eye, understand where the other person is coming from and decide to trust.
"Surgery on demand" is not our style, and it shouldn't be yours either.