The Importance of Before and After Gynecomastia Photos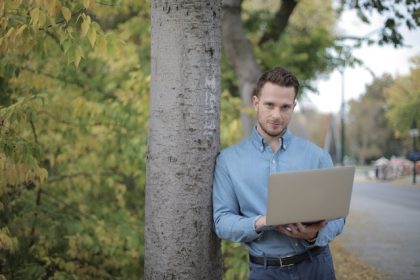 There's a reason before and after plastic surgery photos are some of the most highly-trafficked pages on plastic surgeons' websites: patients are naturally curious about what they might achieve if they should elect to go under the knife. We find this to be the case with just about every procedure patients are interested in, including male breast reduction. New York patients are informed consumers, and they want to see what they can reasonably expect.
In truth, before and after gynecomastia photos can do more than fuel your imagination – they can be used in other ways too. Here are some suggestions to get you thinking about what before and after gynecomastia pictures can do for you.
– Use them in consultation. An obvious way to benefit from male breast reduction photos is to use them to facilitate mutual understanding with your plastic surgeon. Look for images of men with "before" physiques similar to yours, and surgical results you admire, to express your desires to your surgeon. He or she can use the photo gallery to illustrate any special considerations, such as the shape of your ribcage or your skin's elasticity, that need to be taken into account.
– They can be a decision factor in choosing your plastic surgeon. Another way patients use before and after gynecomastia photos is to find a surgeon with a high level of male breast reduction experience. Many cosmetic surgeons perform the procedure – along with 20 or 30 other surgical procedures – and handle several gynecomastia patients annually. But few perform dozens or even hundreds of male breast reductions each year. A robust photo gallery can indicate that your prospective plastic surgeon operates on man boobs frequently.
– Use them to help you indentify a gynecomastia specialist. Here's a bit of inside information from a plastic surgeon's point of view – posting and maintaining photos on the Web is time consuming. At a minimum, the surgeon needs to obtain permission from patients, take a set of comparable photos, develop a website with photo gallery management software and commit to keeping it up to date. What this means is that a plastic surgeon with an extensive library of before and after gynecomastia photos invests in treating men like you.
Whether you're seeking male breast reduction in New York or New Mexico, it really does pay off to choose an experienced plastic surgeon who performs many of these procedures each year – a surgeon who is highly interested in treating gynecomastia patients and takes time to demonstrate their expertise. Photo galleries can be good places to get a feeling for this.