Insurance Coverage for Transgender Surgery
Medical insurance coverage can be a thorny topic for average people these days; for transgender individuals it can be even more complex. In fact, just accessing proper health care can be challenging for someone who identifies as a different gender than the one of his or her birth (a condition known as gender dysphoria). Sadly, horror stories abound, from discrimination and denial of care to actual humiliation and bullying.
Fortunately, the status quo is changing quickly for people transitioning from one gender to another. Globally and locally, organizations are helping the world understand and support transgender individuals and improve their health care prospects. For evidence, visit the website of WPATH, the World Professional Association for Transgender Health. You'll find a Statement of Medical Necessity that could not be clearer in its explanation of the role of sex reassignment procedures in helping people live without gender distress.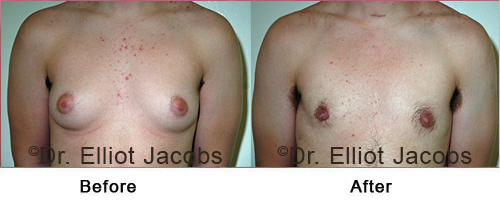 The Statement includes key points such as:
Gender Identity Disorder (GID), now known more commonly as transsexualism or gender dysphoria, is a condition recognized by the American Psychiatric Association.
Gender reassignment procedures are widely considered to be beneficial and effective in treating GID/gender dysphoria.
Genital surgery is not required for individuals to be recognized by society as a different gender and should not be thought of as an essential component of a transition.
Surgery should be considered "reconstructive" and medically necessary to treat the diagnosed condition.
As in several other U.S. states, here in New York, insurance coverage for transgender people is an issue receiving attention from state leadership. Just recently, the government of New York expanded Medicare to cover procedures affecting appearance, such as top surgery, for individuals with gender dysphoria.
If you're researching whether insurance coverage is possible for you, there will be a lot of information to wade through. Here are a few of our thoughts as you get started:
Some Transgender Surgery Insurance "DO's"
DO browse the websites of advocacy organizations and learn from their work-the Transgender Legal Defense and Education Fund (TLDEF) is a great place to begin.
DO gather information about your medical treatment related to gender transition. If you have received insurance coverage for hormone therapy already, that's good evidence that further care may be indicated.
DO be prepared to seek therapy and confirm a diagnosis of gender dysphoria if you haven't done so already.
DO have letters of support from medical professionals.
Some Suggested "DON'Ts"
DON'T think that your insurance carrier's written or online policies are complete and up to date. Call them to discuss their requirements for coverage.
DON'T assume that your company's coverage is consistent from state to state. They may very well limit their payouts to patients in states that mandate coverage.
DON'T give up if you are refused coverage at first. You can try escalating your request to a higher level decision maker and providing more supporting information. Appeals sometimes work, even when a carrier labels a procedure "cosmetic" – we have seen this happen in particular with both female and male breast reduction surgery.
DON'T hesitate to seek help. The TLDEF offers a phone number you can call for assistance, and you probably know of local organizations you can reach out to.
Like most plastic surgeons, we can't accept insurance coverage as payment for a variety of reasons. Our staff is very experienced at helping patients get the maximum benefit possible, however, and we will be very pleased to help you apply for reimbursement.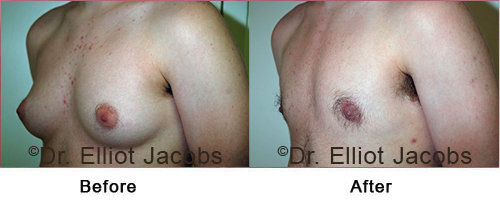 A consultation about all aspects of transgender surgery in New York, including insurance coverage, is a good place to start. If you are pre-approved by your carrier, so much the better. If not, we can discuss strategy during your appointment.
Call us at 212-570-6080 to get started, or fill out our contact form to ask some initial questions. We look forward to working with you!