Trends in Plastic Surgery for Men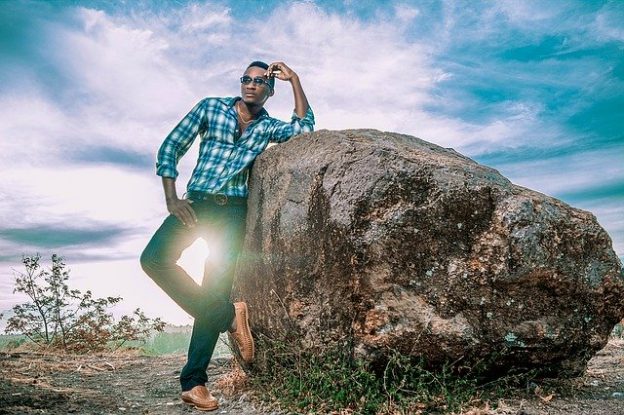 We notice lots of articles these days discussing trends in male plastic surgery. To attract readers, some of the pieces say the trends are surprising. Having practiced plastic surgery for men in New York for more than 30 years, we find a few things about today's male patients unexpected, but most, well, not so much.
Having said that, some things about our male cosmetic surgery patients may indeed surprise you. Read on!
Our New York Male Plastic Surgery Patients
You can find lots of articles that say plastic surgery for men is growing, and it is. It's increasing for women too—in fact the relative percentages hold pretty steady. About 90% of all surgeries are performed on women and the rest on men. Plastic surgery popularity is growing for everyone.
Almost half of all patients seeking plastic surgery in New York with us are men! That's quite a bit different than for nearly every other cosmetic surgery practice in the country. As pioneers in gynecomastia surgery, our reputation for treating men with man boobs and other troublesome conditions has grown to the point that we serve guys from around the world seeking a variety of changes to their appearance.
Speaking of Man Boobs
We are not surprised that the number of guys electing surgery for gynecomastia is increasing (more than 20% growth in the last five years, according to the ASAPS, the American Society for Aesthetic Plastic Surgery). We believe we have contributed to the rising numbers—in fact, we sometimes say that it's quite possible we've treated more men with man boobs than any other plastic surgery practice in the world. You may feel skeptical about this until we go on to note that we worked with our first man boob patients about 35 years ago! Read more about how we got started here.
Treatment for Excessive Sweating
One recent piece published on a site called Plastic Surgery Practice talks about an "amazing" laser procedure that can help with excessive sweating, also called hyperhidrosis. Since we serve so many male clients, we also treat many cases of hyperhidrosis each year, and we have more than one treatment to offer.
We normally start guys (and gals too) with the least invasive option—prescription strength topical treatment—then move on to other choices as needed such as painless chemical bath treatment (iontophoresis), Botox injections and others. If all else fails, we turn to our own specially developed procedure we call "Sweat Lipo." We perform this 45-minute minor surgery using instruments we have perfected and patented to permanently remove some of the patient's sweat glands. Read more about Sweat Lipo here.
Other Plastic Surgery Procedures Popular with Men
Perhaps because guys feel comfortable entrusting their appearance to us, we serve men interested in a variety of cosmetic surgery to fine-tune their shape.
Otoplasty: For some guys, the only bothersome feature is their ears. The good news is that ear surgery, medically termed "otoplasty," involves just minor discomfort and a quick recovery. We treat ears that stick out with small incisions and sutures behind the ears, bandages for a few days and a headband for sleeping for a few weeks. That's all there is to it. Repairing damage due to earrings or injury is usually even easier.
Rhinoplasty: Nose surgery has been popular with both sexes for many years. What some people don't realize is that the surgical strategy for men should be slightly different than for women. Most often we plan a strong, straight nose for a guy as opposed to a smaller, slightly more up tilted nose for female patients. We also strive to preserve each patient's unique heritage instead of creating a cookie cutter look.
Facelift: Facelift surgery has been increasing in popularity over the past five years—more than 20% says ASAPS. And men account for a full 10% of all facelift patients, more than in previous years. Knowing that men are as eager as women to minimize downtime, we offer not only the gold standard full facelift, but a mid facelift as well. This surgery rejuvenates the lower eyelid area and lifts saggy cheeks with a smaller price tag and less time away from work. We are one of the few plastic surgery practices in New York to offer this option for men and women.
Whatever your interest may be, if you're a guy you can rest assured that we know how to make you comfortable, educate you about what's likely to work best and deliver the results you're looking for. Our three decades of success in working with men like you confirm it! Call us today at 212-570-6080 to get started.