What's Worse than Having Man Boobs?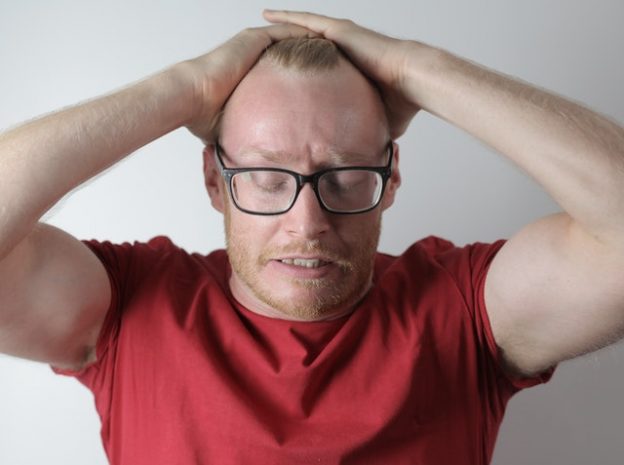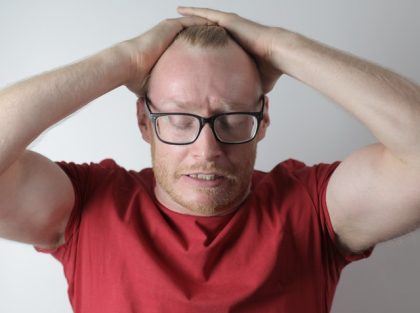 We know what's worse than having man boobs—disappointing surgical results. Just imagine: you've suffered with gynecomastia for years, finally decided to take the plunge and have cosmetic surgery, only to feel your chest looks worse afterward than it did before.
Unfortunately, we see lots of patients who have had this experience with other doctors. And we know there are many more out there across the U.S. and here in New York who elected male breast reduction and are not satisfied. Our hearts go out to these guys.
What Can Go Wrong with Gynecomastia Surgery?
There are several complications that can occur with man boob surgery. Some can happen with just about any kind of surgical procedure, such as infection and blood or fluid build up. These situations are usually very manageable.
Gynecomastia surgery comes with its own set of risks, however. Inexperienced cosmetic surgeons sometimes eliminate too much tissue or remove it unevenly, creating hills and valleys under the skin. Some don't remove enough, and patients end up disappointed that their breasts or nipples still look enlarged or puffy.
Additional risks can include lumpy scar tissue under the skin, excess scarring on the surface of the skin and nipples that are out of position. It's important to note that an experienced gynecomastia surgeon can minimize these complications, but the healing process is somewhat unpredictable in any case.
Is it Worth the Risk?
It's up to each guy to decide whether male breast reduction is a good move with help from his plastic surgeon. We advise our New York man boob patients to think carefully about the tradeoffs—in other words, consider how much their condition troubles them vs. the slight risk that they may not be 100% delighted with their post-surgical results.
We can reassure the men we meet that they are in good hands with us. We have more than thirty years' experience performing gynecomastia surgery in New York and have worked with thousands of guys. We know how to create a customized surgical strategy for each patient, and we even have a good sense about what to expect from the less predictable aspects of surgery.
Nevertheless, each guy has to weigh the decision for himself. We especially talk with our patients about their expectations. If they believe they will look "much better," then it's very likely they will be more than satisfied after healing. If they have very specific expectations, or if we get the sense that they will be satisfied only with perfection, we advise them to think it over again.
How Can You Know if Revision Surgery is Right?
If you've had man boob surgery that did not meet your expectations, it can be difficult to determine whether a "do-over" is a good idea. Many times we find we can improve results significantly for a guy who is unhappy with his outcome, but sometimes we advise a revision candidate that it's best to leave well enough alone.
Arranging consultations with board certified plastic surgeons is a must. Start by seeing your first surgeon to hear what he or she says about your case. Then, choose at least one other plastic surgeon who is highly experienced with gynecomastia, preferably two. Don't expect to find dozens and dozens, and do be open to traveling as your case may be challenging.
Our best piece of advice to guys weighing the pros and cons of man boob surgery or revision is to give your decision the attention it deserves. It is surgery, with all the accompanying risks, and there are no guarantees. In addition, gynecomastia surgery is not simple and a less experienced cosmetic surgeon may not produce the results you're hoping for. On the other hand, when you choose your surgeon wisely and commit to following instructions, your decision should change your life for the better.