Worried You Might Look Worse After Male Breast Reduction Surgery?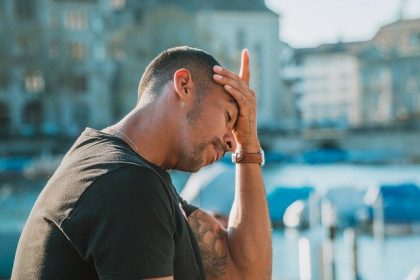 Many men with gynecomastia frequently express fear about looking worse after gynecomastia surgery than before. We often handle questions about poor results online – via sites like gynecomastia.org – and in consultations about male breast reduction in New York.
There could be a few reasons why this is so. First, unlike cosmetic surgery almost any plastic surgeon performs frequently, such as breast augmentation for women, few plastic surgeons do enough male breast reduction procedures to develop a high level of expertise. In addition, getting gynecomastia surgery right requires a skillful combination of gland excision, liposuction, skin re-draping and other techniques. Good results are not a slam-dunk, and unfortunately the Web is littered with horror stories about surgery that does not turn out well.
Finally, gynecomastia patients themselves contribute to high anxiety over results. Like most men with moobs, many of our New York male breast reduction patients have obsessed over their physique for years. It makes sense that they would be very concerned about being disappointed with the outcome of their procedure.
It's true that there's a certain measure of unpredictability in cosmetic surgery – no plastic surgeon can guarantee a particular result. And even the most experienced gynecomastia surgeon occasionally has an unhappy patient.
With all this in mind, here's a list you can follow that will help you qualify male breast reduction surgeons. Follow it from top to bottom – from the more general to the more specific – to increase your chances of being very satisfied with your results.
Consider only plastic surgeons certified by the American Board of Plastic Surgery
Perform research on the Web to find plastic surgeons who truly specialize in gynecomastia surgery – examine their websites carefully
Make sure there are dozens of before and after gynecomastia surgery photos to browse that indicate consistently good surgical outcomes for a variety of men
Join gynecomastia.org and ask questions about plastic surgeons of interest
Be open to flying in for surgery to work with one of the best
Find out about policies for revision surgery, just in case
Schedule two or three consultations, prepare thoroughly and make your choice
We have been performing male breast reduction in New York for thirty years. We would be very happy to hear from you online or by phone at 212-570-6080.